People with diabetes might develop some of limitations due to diabetes-related complications. Also, the degree of limitation varies among individuals. Hence, people with diabetes need special care to perform their jobs and many others may only need a few adjustments in their routine care.
The following facilities / provisions should be made available at workplace….
In case of Hypo / Hyperglycaemias
Employer has to allow for storage of medications, such as Insulin and / or food.
Area to be provided for test of blood sugar levels, whenever requires
Area to be provided for administration of medication and injection insulin.
Provide appropriate containers for syringe / needles disposal.
Provide a rest room for re-orientation after hypoglycaemia / hyperglycaemic episode.
Allow frequent breaks for food as needed.
Provide appropriate food which is suitable for the diabetic person, in offices sponsored events and reward programmes.
Consider modifications to policies involving food storage and consumption.
In case of Diabetic Neuropathy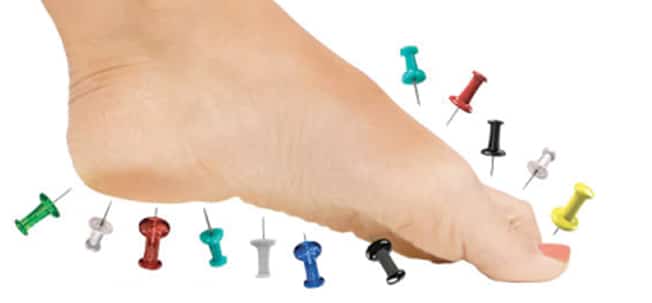 If person develop diabetic neuropathy, it is
necessary to modify job tasks requiring fine finger dexterity.
Diabetic person would be available protective clothing and equipment.
Diabetic person should be eliminate or reduce the need to use sharp objects.
Provide anti-fatigue mats or padded carpeting.
Allow body to flexible more often with sitting and standing.
Parking accommodations to be provided.
In case of Fatigue or Weakness
Allow employees frequent rest breaks for rest
Person should limit or reduce strenuous activities. If suffers more fatigue, they can eliminate that activities.
To make available anti-fatigue mats or padded carpet for use.
To make available rest area with cost for the employees
Allow flexibility to sit and stand while on work.
Allow them to share job.
Shorten work day and extend work week for diabetes people.
In case of Diabetic Retinopathy
For diabetic employee, if they benefits from magnification, consider external magnification devices or computer screen magnification software.
If magnification does not beneficial to an individual, consider Braille, tactile graphics or assistive technology e.g., screen reading software.
Blurriness or haziness is experiencing by the individual, then use high contrast setting and themes might be helpful for them.
You can provide digital voice recorder.
Qualified reader can be provided to them
Can be provided flexible schedule to use transportation to and from work.
Can be allowed use of service animal for assistance with vision and / or mobility.
If person face photo sensitivity consider them and allow them alternative lighting such as lamp or fluorescent light filters.
In case of Diabetic Nephropathy
Provide easy access to restroom facilities.
Allow flexible schedule or time off for treatment (dialysis)
Allow people for telework from dialysis unit, if they can do it
In case of Cognitive / Psychological Problems due to diabetes
Provide written job instructions and prioritize assignments
Increase job structure
To make day planner or electronic organizer
Provide flexible work hours for them
To make arrangement of reminders
Minimise distraction in works
To allow techniques for reduces stress
Allow time off for counselling or therapy.