When an individual is having diabetes, they have to carry insulin with them when they are going out of the house. Insulin requires cool place to protect it. There are many devises which can act as an ideal companion which going out, especially for people using insulin. E.g., insulin cooler.
These insulin coolers can really help to store insulin effectively for a longer period without the insulin losing its potency.
Some of the recently launched insulin coolers include…
FRIO Cooling Cases
FRIO cooling cases offer a handy alternative to the refrigerator.
These small, portable cooling packs keep insulin cool for several days once activated. They can be activated by simply immersing the pack in water for 5 to 10 minutes.
The crystals in the wallet panel expand into a gel, which stays cold as it evaporates. It can be reactivated again and again by submerging it in water.
FRIO wallets keep insulin cool for at least 45 hours in a warm environment of 100 degrees Fahrenheit.
The pack itself is dry to the touch, and easily stowed in a backpack or purse. For adventures heading into cold climates, the FRIO wallet insulates too.
It is reusable.
Medicool: Pen Plus Range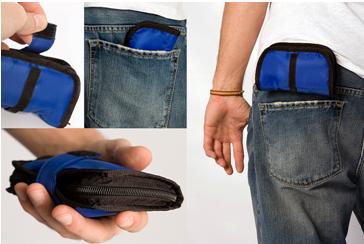 Medicool has a range of bags which include insulation such as the 'PenPlus case', which can protect valuable supplies.
This can be used for men, women, children, seniors and medical personnel, this device can be attached to the belt or inside the purse or briefcase, and also carried with by its detachable hand strap.
It can be used for either insulin pens or those who use insulin vials and injections keeping them cool for hours using a refreezable gel pack.
This device you can hold up to four vials of insulin or two insulin pens keeping them safely cool for up to 12 hours.
Others
Other type of insulin coolers are medi-Fridge, Chillerz Packs, Ice Packs and Generic Cool Packs.