Full fluid diet would be often used as a step between a clear fluid diet and a normal diet, after surgery or fasting. It might also be used after certain procedures.
Recipes of Full fluids
Tea
Have water ready which is boiling but has only just begun to boil.
Do not use water which has been boiling for some time as its spoils the flavour.
When it boils pour a little into the tea pot to warm it.
Empty out this water and put the tea into the tea pot (one teaspoon of tea for each person).
Pour the boiling water over the tea and allow to stand for 3-5 minutes.
Strain and pour.
Dilute with hot water if desired and add a few drops of lime and lemon juice and sugar to test.
Or serve hot with the addition of milk or cream and sugar or glucose to taste.
Black Coffee
One heaped tablespoon of pure coffee powder.
Freshly boiled water, 300 ml.
Heat the coffee jug thoroughly.
Put the coffee in the jug, pour in the boiling water and allowed to stand near the fire for 10 minutes.
Strain, reheat and serve as black coffee with sugar if desired.
Or serve hot with the addition of milk or cream and sugar or glucose to taste.
Cocoa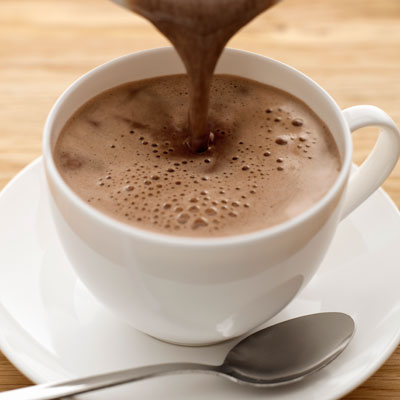 1 teaspoon cocoa
1 cup of milk
Sugar
Mix the cocoa with a very little milk.
Boil the reminder if milk and pour over the mixture, stirring constantly.
Add sugar to taste.
If desired, half milk and half water may be used, and the cocoa boiled after adding the milk.
Fortified Milk
60 gm milk powder ( skimmed or whole)
60 ml fresh milk
Mix the milk powder with a little cold milk then add the remainder of the milk, beating thoroughly to ensure complete mixing.
This milk may be used when additional food value is required without additional volume.
It may be used for all preparations where milk is commonly used.
Egg Flip or Egg Nog
Beat an egg thoroughly (yolks not used in albumin water may be used) and add 250ml of milk.
Stir well and strain before serving.
This may be flavoured with sugar, cinnamon or lemon juice.
If desired, it may be added to coffee, tea or cocoa.
Dhal soup
½ cup of dhal
1 large onion
2 cup of water
Salt
Grind the dhal finely, chop and fry the onion,
Mix all the ingredients
Boil for 20-30 minutes
Vegetable Soup
¼ cup diced vegetables
2 cup of meat stock
Small pat butter (about 1 teaspoon)
Salt and pepper
Prepare and dice the vegetables.
Place in saucepan and add melted butter for a few minutes.
Add the boiling stock, salt and pepper to taste and boil gently until the vegetables are tender.
Mix 15 gm flour with a little stock, add the boiling stock, stirring continually
Then return the flour mixture to the soup and boil until thickened.
If desire, the vegetables may be rubbed through a strainer before thickening the soup.
Vegetable Cream Soup
Vegetables are cooked and mashed or forced through s strainer to make pulp,
And combined with milk and often their vegetable stock (water in which vegetables are cooked)
In order to have the vegetable pulp uniformly mixed through the liquid it is necessary to thicken with a starchy material (flour with butter, mixed and cooked as a while sauce)
So cream soups are simply white sauce to which vegetable pulp is added.
General Proportions
1 part vegetable pulp or puree
2 parts liquid (milk, vegetable stock and meat stock)
The proportion of flour to liquid is ½ tablespoon flour to 1 cup liquid if starchy vegetable is used or
1 tablespoon flour to 1 cup liquid if a vegetable having little thickening property is used.
Different kinds of vegetables are sometimes mixed for a soup or vegetables and meat stock are mixed.
Butter Milk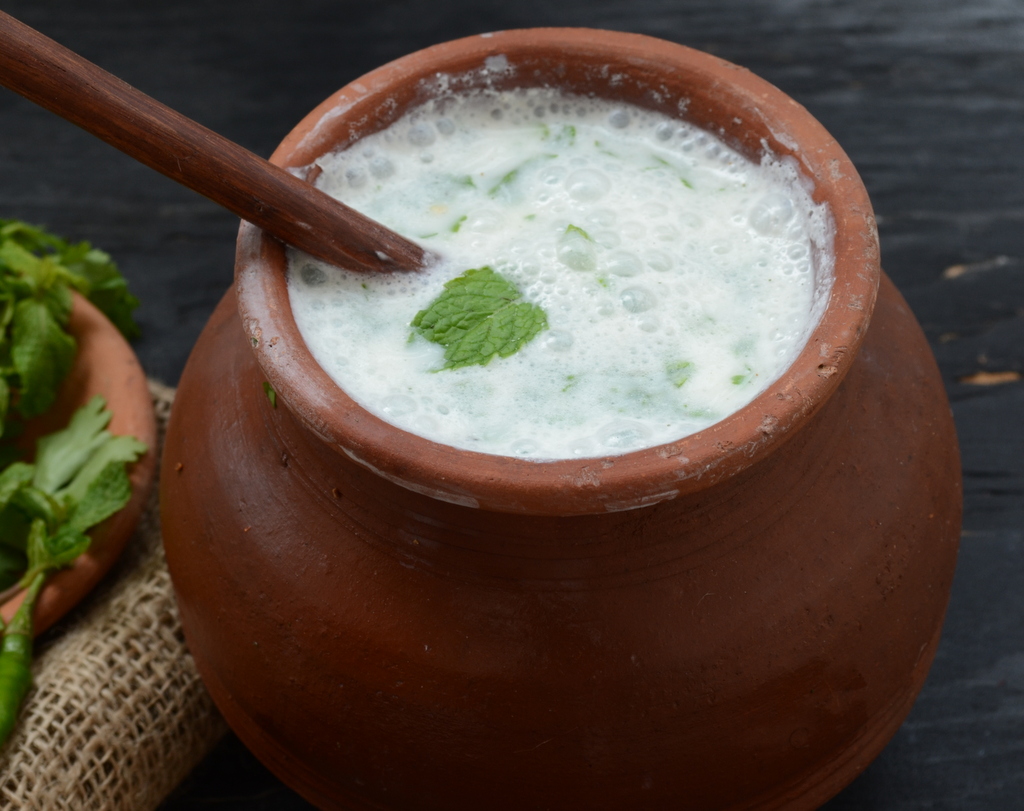 1 cup curd
1 cup water
Add ¼ cup water to the curds and whisk or beat, removing the fat is necessary.
Add the remainder of the water and mix.
Less or more water may be added as desired.
If required, a little seasoned oil may be added.