Winter started, skin becomes dry, all moisture of skin started to going down. But there are many techniques, which helps to do skin care or keep moisturized your skin. Also there are different moisturizer, which you can be used to keep your skin moisturized. Dry skin leads to various problem with skin, for e.g. Skin irritation, Chapped skin, Itching, redness, cracked heel etc.
How to do Skin Care
Dryness in Skin
In winter everyone face problem of dry skin, immediately after bath always you should use moisturized cream or you can use home remedies for your skin.
You can apply olive oil for your whole body two times in a day.
You can apply grape seed oil in bathwater and hop in, or apply thin layer of oil to the body after showering.
You can ass few cup of whole milk into the bathwater, which can moisturize skin.
You can add food which is rich omega-3 fatty acids, such as fish, nuts, olive oil, flax seed, sardines and avocados.
Add vitamin C rich product in food such as dark, leafy green, citrus fruit, which can help boost body to produce collagen, protein that maintain skin and other connective tissues.
Red Colour Nose
In winter, it is very difficult to cover the nose. Due to cold weather, the blood vessels get cut off circulation of the nose. And as soon as you come inside the house it gets dilated quickly, causing a rush of blood to tip of the nose. It shows the red colour nose. For normal hue, you have to apply warm compression on skin for several minutes. Sometimes due to cold weather nose skin will get raw and chapped too. In this condition, you should not be rub your nose. You can apply thin layer of moisturizer. It helps to soft the tissues.
Roughness in Hair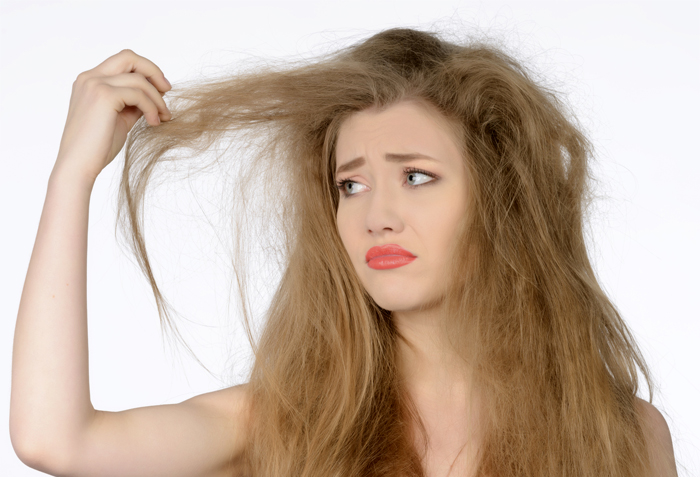 Everyone's having different types of hair, as per hair type, you have to take little more care of your hair. If washing hair once or twice in a week is normal for you, then use shampoo with conditioner. If your shampoo is without conditioner then use separate conditioner after shampooing the hair. You should not skip application of conditioner. In between when you are free, apply warm fomentation to your hair. For warm fomentation you can use bath towel, which wet with the warm water and cover the whole hair with warm towel, which helps to keep your hair healthy and smooth. Heat increases the blood circulation in scalp, where roots of the hair gets more than sufficient blood to keep hair healthy.
Dryness causes the breakage in hair. To avoid breakage, avoid to blow-drying your hair. You can use almond or olive oil, which helps to make soft your hair. Always use wide tooth comb after showering. In winter you can take oil massage for you hair.
 Cracked Feet
In winter, skin gets dry. Heels are the corner of your feet which dries more and you find callused feet with cracked heels. To prevent cracked heel you can do pedicure on monthly basis or for saving cash, you can skip pedicure and use home remedies.
You ca do pedicure at home by exfoliating and moisturizing. Use pumice stone to scrub calluses once in a week to slough off rough, dead skin of your feet. Take warm water with disinfectant and shampoo, deep your feet for few minutes and then scrub your feet. Apply some moisturizer on your feet.  Daily after bath you should apply the moisturizer with containing lactic acid, which is especially effective on cracked heels. In winter you should wear cotton socks.
Dryness on Hands
Some people have tendency of dry hands. As winter starts their hand gets dry, to prevent this these people should carry moisturized cream with them. Whenever hand washing done immediately apply moisturizer cream on hands. Avoid to use soap which is causing dryness. Wash hands when necessary. Sometimes dish bar also harmful to your hands, to prevent damage or dryness you can use rubber gloves while washing dishes. Always apply thick cream on your hand before going to the bed.
Chapped Lips
In winter, to keep your lips smooth, carry lip balm tube which is easily accessible in your pocket is first step can be used. If your lips are flaky, then take a smooth, clean tooth brush and very gently exfoliate the excess, dead skin of lips. Keep applying lip balm for whole day, which softens lips and reduces evaporation and keeping the skin hydrated. You can use vegetarian product like honey or Vaseline for 15 minutes on lips, then remove it with wet cotton swab. Avoid to use lipstick in winter.
Brittle Nails
Winter effects on the nails. In winter your nails become brittle. Dry air leaves delicate, nails become tears and breaks. You can apply olive oil or lotion which contains lanolin, before going to the bed. You can wear gloves in winter. You can apply thin coat of nail polish, which help your nails from dry environment.
You have to add food, which containing Vitamin B7 in your diet. Vitamin B7 helps the body in processing of amino acids and also produce fatty acids. Vegetables (carrot, swiss chard) protein sources (nuts and fish), these are the good sources of vitamin B7.
Scalp Dryness, Itching
Dry scalp is make you uncomfortable. One of the reason of dandruff is dry scalp. To make scalp moist you have to take cooler, quicker shower. You have to use anti-dandruff shampoo at least twice in a week. If you are using other than anti-dandruff / dry scalp specific shampoo then try to switch. You should not be used hot water for hair washing, hot water make your hair rough. Before taking bath always massage your scalp with vitamin E, olive or coconut oil. These oils replenish natural scalp oils and moisturize dry hair too. You can use tree tea oil for your hair, which is popular for fungal and bacterial infections. To get rid of dry, itchy scalp, wash your hair and apply tea tree oil on daily basis.
You can use curd, heena, egg yolk(White) on your hair which is very useful. You can be applied, -3 hours, before washing the hair. Choose the hair which is make your hair silky.
Dry air is not a goof for your eyes. When you are going to the blowing wind, always wear lenses which can protect eyes from glare and wind. If you are feeling excessive dry eyes, they you have to consult your doctor and put some eye drops in the eyes. Wash your eyes with cold water when you get up from the bed and also soon before going to the bed. Always you. Dry eyes may damage you eyes.
Elbow Dryness
Elbow and also other joints skin is thicker than the other skin on our body. We always put pressure on joint area. Which makes our skin thicker, to prevent this always use soft cushion under the joints. Scaly, ashy elbows looks unattractive. To keep elbows soft and attractive you have to exfoliate one in a week. Always moisturize every day and give slight massage on rough skin area.
For scrubbing you can use combination of sugar, a few glugs of olive oil and drizzle of lemon juice to make quick scrub. After exfoliating, rinse the skin and moisturize with a thick cream. If severe dryness occurs, then you can apply petroleum jelly before going to the bed on daily basis. When elbows are very itchy, always soak them in milk or you can apply cold compresses. Along with itching if you are getting red, white patches then it would be chances of psoriasis. In this cases you have to consult to dermatologist.
Wind Burn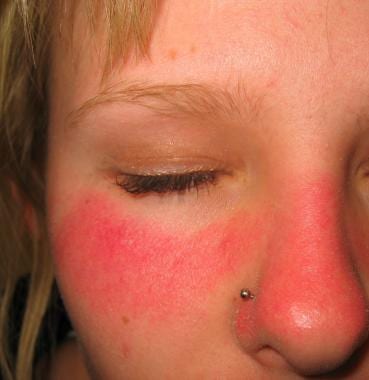 Some people is more sensitive for wind air. You always protect our skin with the winter moisturizing cream with a high SPF. If you get windburn patches, then apply a thin layer of 1% hydrocortisone cream on irritate spots, as needed. It reduces the inflammation and itching also and help to reduce the patches.
Cold Fingers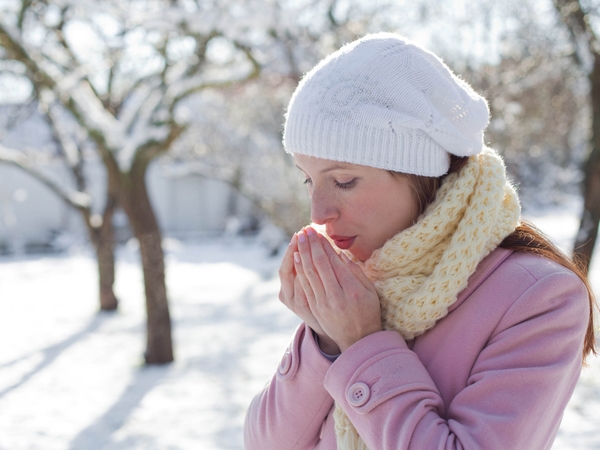 When extreme cold, you have to keep warm your fingers and toes warm. Wear hand gloves and socks for warmness. But sometimes in spite of wearing wooly gloves and socks, still your fingers and toes are cold. It is need to increase blood supply for hands and feet. You can use heater for warmness. Avoid to expose your hand to outside environment. Avoid to handle cold equipment.  Keep both hand together, which helps to increase the warmth. Rub hands on each other which helps to increase the blood supply and warmth.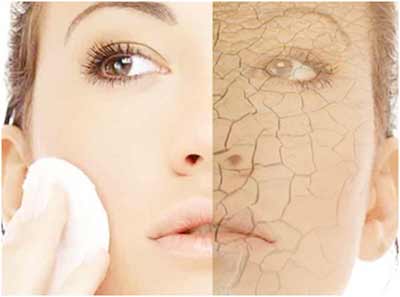 In winter, you can protect your skin with covering the cloths, but unfortunately we cannot cover our face. And face is the most sensitive part of our body. In winter, first you have to avoid face product which is having alcohol based and switch to a mild face wash, extra moisturize cream.
Wash your face once in a week with greek yogurt, which contains lactic acid. Lactic acid works as a gentle, non-abrasive exfoliator. You can use egg yolk, banana, and milk cream for moisturizing face. You can use aromatic veggies containing selenium, which helps to gives skin elasticity to make silly faces.  You can apply moisturize cream soon after bath and bed time. Avoid to use make up in winter season.