Cold weather is not always fit for your skin. Dry weather and low humidity levels suck the moisture every second of every day. As winter gets starts, you have to take care of your skin from the cold weather. If you are not taken care, then dry skin can lead to cracking and bleeding from your skin. Addition skin moisturizing, which helps to look your skin more healthy, smooth, youthful and comfortable. To prevent chapping, redness, itching and keeping skin more healthy, try this tips…
Home remedies are very useful and effective on skin care. Home remedies helps to prevent and reduce the dryness from you skin. Cosmetics and chemicals are harmful to your skin. Looking beautiful, soft, supple and vibrant skin, always use home remedies throughout the year, which gives you wonderful results in all seasons.
Egg Yolk Paste
You need to take one egg, break it and pour it in a small wati or container. You will find yellow colour egg yolk along with white liquid. You need to take out yellow colour egg yolk from the white liquid without leaking it. Now you can make a face pack with this egg yolk. Add 1 teaspoon honey, 1 teaspoon of milk powder. Mix all ingredients well and apply it on your face evenly, leave the surroundings of eyes and lips. Keep the pack for 20 minutes and wash with tap water.
Rose Water with the Honey
Take 1 teaspoon rose water and 1 teaspoon honey. Mix it in one small container. Apply this face pack on your face. Keep it for 20 minutes. Wash it with tap water. This mixture is very effective treatment for dry skin, also effective for cleaning skin and it is bringing out the natural glow on your face.
Aloe Vera Gel
Aloe vera is help to keep your skin healthy. You need to take out gel from the aloe vera plant and apply it over face like face pack for a period of 30 minutes. You can get aloe vera gel in the market, but natural gel which is extract from the aloe vera plant is more effective for your skin. You need to take a piece of aloe vera. Cut the aloe vera from middle part and extract gel from cutting part. Extracted gel you can apply on your face. It moisturize your skin wonderfully. Aloe vera has a quality of protection from the germs or infection. It protects you skin from impurities. Your skin would be looking soft, smooth and vibrant in winter season.
Oil Treatment
Oil treatment is very old and useful treatment in winter season, not only in winter it works in all season.  Different types of oil which you can use for moisturizing your skin. Choose any one type of oil and massage your whole body gently before going to the bath. You will see the changes in your skin. It looks soft, smooth and shine. It would not be dried for whole day. You can check your skin with your nail scratch. This is a home treatment, and you need not to spend extra money for that.
Almond Paste
In winter your skin become dry, for that you can use one more remedy which help your skin become soft and smooth. Take 4-6 almond and soak it overnight. Tomorrow morning you need to peel the skin of almond. Grind it fine paste. Now you can add  milk, two teaspoons of lemon juice, gram flour into the almond paste. Mix it properly and apply this face pack on your face and neck. Leave it for 20 minutes and wash it with lukewarm water. You feel your skin is such a smooth and become glowing. This is an effective remedy for improving the skin tone.
Lemon Juice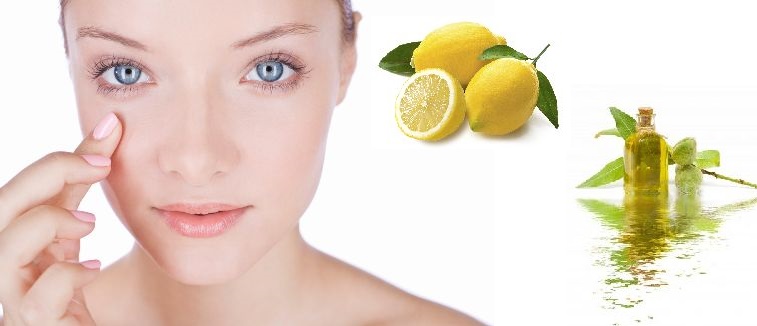 You can use lemon juice to prevent the dryness. The lemon juice contains vitamin C, which is good for you skin. The lemon juice also contain the citric acid, which helps remove dry, dead skin. This remedy helps in renewal of skin cells. Lemon also helps in overall improvement of the body skin. Squeeze the lemon and extract juice from it. Apply lemon juice on your face and neck. Leave it for 20 minutes and wash it with tap water. You will find different glow on your face. In winter, sun often darkens the facial skin, lemon juice helps to removes this dark shades from your face. You can rub cucumber slice on your face after rinsing the face it would be helped to moisturize the face and neck skin.
Oatmeal Face Pack
Oatmeal is very effective in removing impurities from your face skin. While washing your face you can use oatmeal paste instead of soap. Soap contains chemical which harms your face and it occurs more dryness. It is better you should avoid using soap for your face. Take ½ cup of oatmeal, inch of turmeric and few drops of lemon juice. Blend it into thick paste and apply it on your face. Leave it for 15 minutes and then rinse with lukewarm water. You will feel soft and smoothen face.
Milk, Almond Oil and Lemon Juice
Take 1 spoon of lemon juice, 1 tablespoon of dried milk powder and 1 tablespoon of almond oil. Mix it properly and blend it in a form of thick paste. Milk powder would be added moisture on your face. Lemon juice helps to cleanse it. Lemon juice also helps to lighten the tone of the skin, which makes your skin soft and supple. Winter creams and lotions gets your skin darkened, use this kind of pack on your face, neck and hands for lightening the tone of the skin.