Woman just passed and I turned up. What a gorgeous skin she has?   How can she become a so softy?  And I decided to search for it. After some days, I got the remedies for become a gorgeous. Now everyone can get softer, smoother skin with very easy and instant remedies. Just try it.
Oily, Dull and Combination Skin
If your skin is dull, oily or sometimes it is combination of both. In this type of skin, you have to take iced yogurt, sugar and orange halves.
Massage your skin with iced yogurt and sprinkle some sugar along with.
Take orange halves and scrub on the skin until the granules melt.
Wash your face with iced water, definitely you feel some difference on previous face skin and after using this remedies. This is very cheap by cost. Anyone can experience it.
Dull, Tired and Dry Skin
If your skin is dry, dull or tired and you want instant glow. This type of skin you require some ingredients like papaya, oats, honey cold milk.
Massage the face skin with papaya.
You have to make the scrub by mixing oats and honey along with a little cold milk.
With this mixture scrub your skin gently for few minutes.
Wash it off with ice cold milk and water and pat dry.
For Smooth, Soft Back
Remember when you want to go for any function and planning to wear backless dress or choli or low back blouse. And your back skin is not matching your face, neck skin. We feel very embracing. For avoiding this you can try below remedy, which is very easy and useful.
You can take 1 cup of sea salt, olive oil, 5 drops of sandalwood oil.
Take 1 cup of sea salt and mix it with half a cup of oil.
Also add 5 drops of sandalwood oil and mix it well.
This mixture, you can store in a jar.
When you want the body area flaunt, can scrub it.
Use wet towel for wipe it.
Eye Bags and Dark Circles
Most of the time, we hear, ladies are discussed about eye bags and dark. Here is effective remedy which you can use for the eye bags and dark circles.
You have to put 2 chamomile tea bags in hot water for less than a minute, remove it and stored them in the freezer.
Take half cucumber and grate it.
Massage around the eye area very gently.
Lie down and place the both tea bags on your both eyes for 10 minutes.
You will see an instant difference on your eyes.
Tired Eyes
When you are not getting proper sleep or long hours at work. Feel tired and eyes get sunken. In this situation, I would like to suggest, the wonderful fresh eye wash to feel fresh instantly.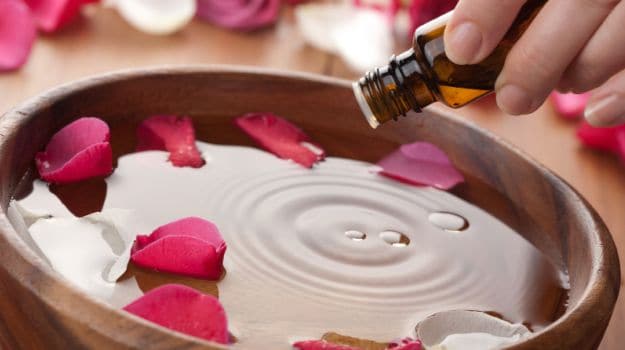 Take iced spring water in the bowl, for both eyes use separate bowl with separate mixture.
Add few drops of rose water.
2-3 drops of honey.
Now, you can immerse one into it. Open your eye a little and then close it.
Repeat the same process for another eye.
After this process splash the eyes with cold mineral water.
Splashing causes slight redness in the eyes, but it is on temporary basis and will go away soon.
Your eyes feel refreshed in minutes.
For Instant Face Lift
For instant face lift, you can simply use ice water.
You can take ice cube with a teaspoon of honey and rub gently.
Beat an egg (white part) until it peaks and brush onto your face skin
Let it dry, till you feel the stretch in the skin.
Then wash face with icy cold water.
Unimagined difference you can feel.
For Brighter Lips
Everyone has different shape of lips. And suppose your lips are pink colour, it looks very awesome and attractive. Everyone can get pink colour to their lips with experiencing following remedy. Just try it.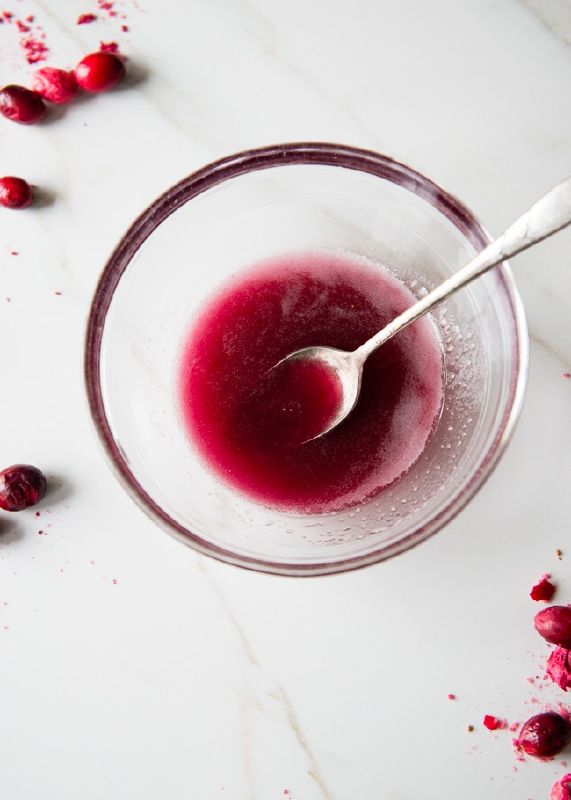 Take a 1 tablespoon coconut oil and warm it on low heat until liquid.
Remove coconut oil from the heat and add 4 fresh or you can use frozen res raspberries.
Mash these berries and blend until it is smooth.
This mixture place in a small glass container and refrigerate it until firm.
With finger or a lipgloss brush to smooth over lips.
Everyday you can make it fresh.
Get Soft Skin
Do you feel dryness for skin? Now in all season you can maintain smoothness to your skin. Naturally you can hydrate your skin with extra glow.
You can use natural antioxidant-rich oil.
Just mix together equal part of pomegranate seed oil, raspberry seed oil and sweet almond oil.
Take 3-6 drops of oil mixture on your palm, rub until it feel warm to your hands.
Then, gently apply on your dry areas.
It is very effective in fine lines and wrinkles.